Dr. Michael Morra DMD - Orlando Cosmetic Dentist
Dr. Michael Morra is committed to providing excellence in dentistry and stands out as a leading dentist in Orlando. The doctor uses the latest in dentistry techniques to provide you with a beautiful and healthy smile. Additionally, Dr. Michael Morra believes strongly in education to prevent oral health problems before they occur, and makes sure to keep patients fully informed about their dental health. Read more about Orlando dentist Dr. Michael Morra below.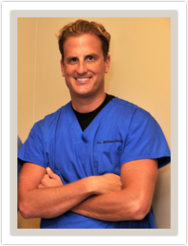 Dr. Michael Morra
Dr. Morra attended Indiana University, receiving an undergraduate degree in Biology in 1996. He graduated with Honors from Nova Southeastern College of Dental Medicine in 2001 where he received his D.M.D. Dr. Morra has been practicing family and cosmetic dentistry in Central Florida since graduating. His practice philosophy is to provide the highest quality of dental services utilizing the latest, most up-to-date technology while providing high-quality patient care.
In his free time, Dr. Morra enjoys golfing, playing basketball, jet skiing and spending time with his children and family.